The Edvina Team
Edvina was founded in 1987 as has always had an excellent team. Driven by a strong vision about how to build communication platforms by using open standards, the company attracts the best people in the business, both as employees, as team members and as business partners.
Olle E. Johansson – founder, CEO, senior consultant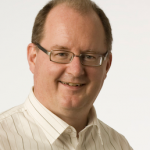 Olle E. Johansson is a consultant and entrepreneur. He is the founder of Edvina AB. Since 2002 Edvina is focused on Open Unified Communication solutions based on SIP and Open Source platforms. Edvina has been working with TCP/IP networking since 1989, including solutions for security, directory services and realtime communication. The company was founded in 1987 to do custom projects in software development.
Olle is an active Asterisk developer with many years of experience of running Asterisk and Kamalio/OpenSER voip platforms in enterprise and service provider networks. Previously, Olle has been CTO of FTP Software, a US company noted on NASDAQ, senior technical advisor to Voop, a VoIP Service provider and member of the board of several companies. Olle is currently a member of the advisory board for Opticaller, a Swedish company that creates smart telephony solutions for cell phones.
Olle have participated in many international SIP interoperability test events with Asterisk and other products. He is a popular speaker at many conferences on topics as Security, Unified Communication, TCP/IP technology and Open Source SIP Software.  He teaches Open Unified Communication using SIP with the Asterisk and Kamailio Open Source platforms in Europe and in the USA, both in open classes and in-house workshops.
Johan Wilfer
Johan started working with telephony development in 2007 with a  focus on Asterisk. He's attended the Kamailio SIP Masterclass and participates in many projects involving web development, API-focused telephony services and Kamailio/Asterisk configurations.
Erik Johansson
Erik has been with Edvina since 2013 and works with development of web interfaces, installations and system management – Icinga, Nagios, Cacti and much more.
Lasse Andersson
Lasse has many years of experience of system management, testing, development and network and systems security. He has an ISC CISSP security certification since 2003.
Lasse has been working with many Edvina projects related to Unified Communication. Testing, failover, management, documentation and project management. Everything that is needed to get a scalable working platform.
Morten R. Reistad
Morten is an experienced TCP/IP networking expert with experience of mission-critical systems in the Oslo Stock Market Exchange and building a carrier-class pan-european TCP/IP network for the Eunet/KPN Qwest network. Among his experiences in the Unified Communication area, he has been building a many real time communications platforms for a large scale service providers based in Norway. He is a consultant with network design, development, Asterisk integration and scalability in both public sector projects as well as in carriers.