The Edvina Team
Edvina was founded in 1987 as has always had an excellent team. Driven by a strong vision about how to build communication platforms by using open standards, the company attracts the best people in the business, both as employees, as team members and as business partners.
Olle E. Johansson – founder, CEO, senior consultant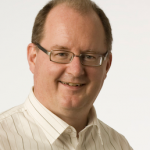 Olle E. Johansson is a consultant and entrepreneur. He is the founder of Edvina AB. Since 2002 Edvina is focused on Open Realtime Communication solutions based on WebRTC, SIP and Open Source platforms. Edvina has been working with TCP/IP networking since 1989, including solutions for security, directory services and realtime communication. The company was founded in 1987 to do custom projects in software development.
Olle is an active Kamailio developer with many years of experience of running Asterisk and Kamalio voip platforms in enterprise and service provider networks. During many years, Olle was the lead developer for SIP support in the Asterisk Open Source PBX project. Previously, Olle has been CTO of FTP Software, a US company noted on NASDAQ, senior technical advisor to Voop, a VoIP Service provider and member of the board of several companies. Olle is currently a member of the board of the TU foundation, the owners of the Netnod IP Exchange.
Olle have participated in many international SIP interoperability test events with Kamailio, Asterisk and other products. He is a popular speaker at many conferences on topics as Security, Unified Communication, WebRTC, TCP/IP technology and Open Source SIP Software.  He teaches Realtime Communication using SIP with the Asterisk and Kamailio Open Source platforms in Europe and in the USA, both in open classes and in-house workshops.
In addition to the vast experience of SIP, WebRTC and realtime communication platforms Olle also spends a lot of time working with security for IoT – PKI, TLS, IPsec, OpenVPN – building scalable and secure platforms.
Erik Johansson
Erik has been with Edvina since 2013 and works with development of web interfaces, installations and system management – Icinga, Nagios, Cacti and much more.