Office Remote: Changelog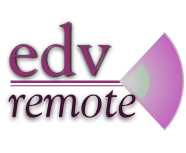 2013-03-13: Version 1.5
Added TLS support
Added support for Kamailio 4.0.0 as a base version
A new install script called "init_cert" in the install directory now creates a private key and a certificate request, CSR file. This can be used to sign or send to a CA to sign.
The Kamailio included is still compiled for 32bit systems.
Experimental support for the Edvina Blacklist service introduced. This is still under development, but expected to be operational from next release.
Release summary
Release and change log:
2012-11-25 Release 1.1 – Initial release
2012-12-01 Release 1.1.2 – NAT support
2012-12-06 Release 1.2 – RTP proxy support
2013-02-09 Release 1.3 – SIP capture support, contact filter security
2013-02-25 Release 1.4 – SNMP and Nagios support, upgrade to Kamailio 3.3.4
2013-03-13 Release 1.5 – TLS support, upgrade to Kamailio 4.0.0