Edvina was founded in 1987 and we've come a long way since. Today we're a consulting company working in many areas, with realtime communication and network security as a common theme. Here's a few examples of projects we've been working with during the last five years:
Building a realtime platform for live radio broadcast
Training in SIP and Kamailio as well as in TLS and PKI
Working with Ansible deployment of large scale platforms
Coding PKI registration and validation authority software in Python, with automated testing in CI/CD chains
IoT device security and management
Doorphones
Call center platforms using SIP, Kamailio and Asterisk
Emergency call handling platforms
Please do not hesitate to contact us!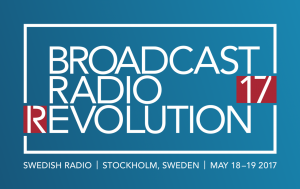 Edvina has built a custom platform based on the EBU Audio Contribution over IP standards. The platform is used for live broadcast from where the action is – in stadiums, on the road, from events outside the radio house. Using mobile, Internet, satellite and other IP-based connections the journalists can broadcast from anywhere, anytime.
Edvina's Olle E. Johansson will speak about these platforms on the conference Broadcast Radio (R)Evolution 2017 in Stockholm, Sweden May 18 and 19th, organised by Sveriges Radio.
The platform is built using Kamailio – the Open Source SIP server.
Want to learn more? Contact us today!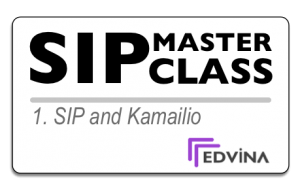 Want to learn how to configure and run Kamailio – the Open Source SIP Server? We are happy to inform you about a public training class together with our friends in Avanzada 7 – February 20-23, 2017! Teacher is Olle E. Johansson, active Kamailio developer, Asterisk developer and active in the SIP Forum and the IETF. The Edvina SIP Masterclass part 1 covers a lot of  topics and have a well-proven set of labs to gradually teach you how to operate Kamailio.
This class is four days of labs and tutorials. We're going to go through SIP, which is essential for operating Kamailio, RTP, NAT and much more. SIP over WebSockets with WebRTC is a natural part of the class.
The price is 2.500 Euro ex VAT for four days. If you hurry up and register before the 20th of January you'll get the Early Bird price of 2.000 Euro ex VAT – a low price for a training with Olle. Contact us today at info@edvina.net to register!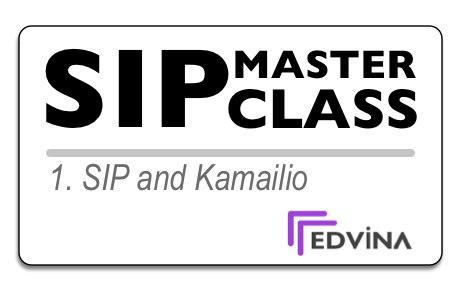 March 28th we're running the SIP Masterclass in Miami, Florida with our partner USA-VOIP. This is an updated version of the class, now including an introduction to SIP over WebRTC. Spend one week with Olle E. Johansson and learn more about the SIP protocol, get an introduction to Kamailio with tutorials and interactive labs!
The SIP Masterclass has been running for many years and is one of the premium trainings in Kamailio – the leading Open Source SIP Server. Kamailio can be configured as a SIP Proxy, an application server, webrtc gateway, SBC and much, much more.
There are limited seats available, so make sure you register early! Read more about this event on the USA-VOIP web server and contact them for details and early-bird pricing!
At the recent Netnod Spring Meeting Olle E. Johansson from Edvina was invited to talk about his work with dual stacks in SIP. The talk was very personal and covered the progress, or lack of progress, in the IETF and the work done in the SIP Forum IPv6 working group.

The work started when Olle detected strange issues when testing the IPv6 implementation in Asterisk. It wasn't the code, it was something else. After testing IPv6 at the SIPit events, work started in a working group of the SIP forum that later resulted in documents contributed to the IETF – one issue was adopted by the IETF  SIPcore working group but is not seeing any interest so it doesn't move forward. In the IETF, strange resistance was met and not much support for doing any changes or additions to the protocols in order to fix proven problems. In fact, quite a surprising opposition was met.
How do you fix issues in an old protocol?
Should it really be this hard to fix issues in a published protocol? Are SIP and HTTP the only protocols that have issues with dual stacks or is it just the two protocols that have been tested in detail?
Further tests at SIPit has not only confirmed the documented issues, but also revealed issues in many implementations that has been supporting IPv6 for a long time.  Source address selection was missing. There's a lot of work to do before we can get SIP implementations  ready for dual stack use, both in development and in the standards.
The presentation is available on slideshare. We apologise that it is made for live presentation and doesn't cover all the details on the actual slides, but it may still give some interesting facts.