EDVx based on Asterisk 1.8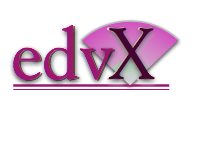 We have been working on a new version of EDVx since 2014. This version is based on Asterisk 1.8 from Digium with a lot of additions. Many of them are focused on compatibility with Microsoft Lync Server 2013. 
It's all open source and available on subversion
As always, all of the patches are available in branches on the Digium SVN server, we maintain a combined source code repository and binary modules for our customers. Maintaining a patch set takes time and skills needed to resolve conflicts.
Here's a few of the included patches with their branch names:
PineFrog – Improved RTCP support
Many improvements for SRTP and SDES
Darjeeling – PRACK support
Earl Grey – enhanced SIP result code to ISDN cause conversion
Oolong – PATH header support
Grape – Timer for outbound SIP INVITEs
PineQueue – Background prompt handling in Queues
Agave – Improved DTMF duration across the bridge
We are adding new patches on customer demand. If you want to discuss partnering with Edvina for management of your Asterisk 1.8 with enhancements – contact us today!