The Edvina SIP Update Class :: A one-day update on SIP 2012, realtime communication, SIP and Kamailio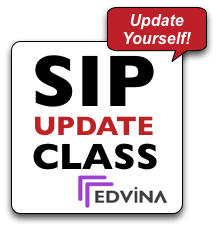 The SIP Update Class:: Upgrade yourself!
This is a class that is aimed to upgrade you in the world of realtime IP communications with SIP and the Kamailio SIP server. Regardless if you use Kamailio today or not, it's an upgrade for everyone!
The SIP protocol version 2 turned 10 years this summer. Many implementations exist out there and the IETF hasn't stopped developing additional extensions and features. Many of these are really helpful in the traversal of NAT, building a richer presence platform, adding security and assisting management of devices and security certificates. There's a need to upgrade everyone that works with SIP so you are aware of the new features, how they work, what's implemented in Asterisk and Kamailio and how they are supposed to work. This one-day workshop gives you a quick overview over a lot of news, including the new generation of Kamailio – v 3.3.x – that expands Kamailio (formerly OpenSER/SER) into new areas and new ways of working with SIP.
Featured content:
SIP standard update:

SIP Outbound
SIP Gruu
ICE
Turn
SIP security
RTCP
SIP registration status subscriptions

SIP and IPv6 – what's going on?
Kamailio generation 3 – what's new?
SIP, Asterisk and Kamailio security
What is WebRTC and how does it integrate with SIP?
SIP presence status – what's going on?
SIP and DNSsec – what does DNSsec deliver for SIP?
The Opus Internet Codec
SIP 2012 – what is it ?
Questions and answers
What you need to know beforehand
You need to have experience of operating either Asterisk or FreeSwitch with SIP phones, building corporate or service-provider solutions.
Learn from the SIP master: Olle E. Johansson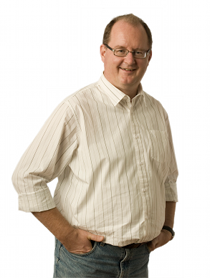 Olle has been teaching network classes for many years. He wrote the first Asterisk Bootcamp and created the DCAP certification for Asterisk. Olle is also a co-founder of the Astricon conferences, now operated by Digium.
Olle is an experienced teacher and consultant, as well as an Asterisk developer and member of the Kamailio developer team. Olle focuses on the SIP protocols and have over 10 years of experience of building large scale platforms with Open Source tools. He is also an active participant in the SIP forum's SIPit Interoperability tests. With ten years of experience in Open Realtime Communication and VoIP he has a lot of experience to share.
Dates and times
Voip2day + Elastixworld, Madrid, September 26, 2012: The class will be at a nearby hotel. Register  directly with Avanzada7.com!