Edvina AB co-founds IPv6-forum Sweden
Edvina AB is founding member of the Swedish IPv6 Forum.
-"IPv6 is the only way forward for the Internet. IPv6 enables global growth while keeping the current architecture of the net. It is not only a matter of technology, it's a matter of an Open Internet for everyone. It's a matter of keeping the Internet without strange gateways and other patches to survive. IPv6 is a fundamental requirement for growth of realtime communication, like IP Telephony." says Olle  E. Johansson, founder of Edvina.
Edvina is already working with IPv6, with the SIPv6 initiative that promotes IPv6 in the Session Initiation Protocol, participating in several SIPit interoperability events with IPv6 and dual-stack tests as well as publishing the IPv6friday.org blog with new articles about IPv6 every Friday.
Olle E. Johansson have written a lot of blog entries about IPv6 on his personal blog voip-forum.com as well as on the II-foundation .SE and ISOC.SE blogs.
IPv6-forum.se is part of the global movement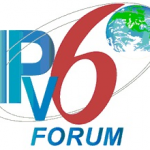 The Swedish IPv6 forum is part of the global IPv6 Forum. Among the founding members are Edvina's partners Upsys and Europoint. The initiative came from .SE and Edvina. The forum is now open for member applications.
Comments