Learn Kamailio and SIP in Madrid in September!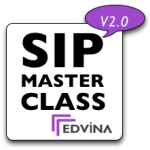 The Edvina SIP Masterclass is the best introduction to Kamailio – the Open Source SIP server – and the SIP protocol that you can get! Hosted by Avanzada7 in Madrid this september we're offering the class for a special summer price – 2.500 Euro for five days of labs and lessons. Book the flight and a seat on the class now!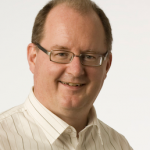 Register today to spend one week with Olle E. Johansson, having fun with SIP, learning Kamailio in well-prepared labs and brainstorming about new realtime communication solutions like WebRTC and how it works with your SIP platform.
Come to Madrid – we start Monday September 15th!
The class is in Madrid, the capital of Spain, September 15-19, easy to reach from all over Europe! As usual, it is organized in cooperation with Edvina's long-term partner Avanzada 7. Seats are limited in this popular class!
This class is built for persons that have used the PBX-class tools like Asterisk, Yate and FreeSwitch and wants to learn how to scale and add SIP scalability and functions like presense and instant messaging to their solution. The class will spend a lot of time on the SIP standards, then move on to how to implement them using Kamailio – the Open Source SIP server – in combination with other tools. After the class, you will not only know how to operate Kamailio – you will also have a lot of knowledge about how the SIP standard works, what to expect from devices and how to troubleshoot your realtime network. If you've used a SIP PBX – this is the next step!
Learn how to build scalable and resilient SIP networks with Kamailio!
This class is for users of Asterisk and FreeSwitch that wants to learn how to build larger, scalable and open SIP networks with Kamailio – the Open Source SIP server. The class interactively teaches you SIP and Kamailio, building a platform step by step. When you leave the class, you should know much more about how SIP works and how Kamailio can scale your existing solution or be the new platform for a Unified Communication network. Read more about the class and learn about the details in our product page! If you have any questions, please don't hesitate to contact us at info (at) edvina.net or call our office at +46 8 96 40 20!
Learn more about the Edvina SIP Masterclass – prices, location and agenda
If you have questions, send email to info (at) edvina.net or call us on +46 8 96 40 20!
Comments