TLS-O-MATIC :: Test your applications!
Edvina yesterday evening launched the TLS-O-MATIC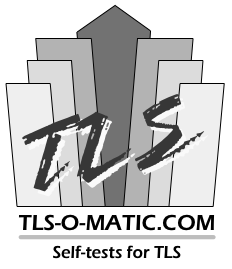 test site for applications. For many years, Olle E. Johansson has been operating a TLS-O-MATIC for SIP applications at the SIPit event organised by the SIP forum. The new TLS-O-MATIC is a public service launches with more than 15 tests for the HTTPS protocol. Tests for SIP will be added later.
TLS-O-MATIC has tests for all kinds of problems with certificate and host validation in TLS.
-"When you develop an application it's easy to test success cases. It's even more important to test failure cases – especially when it comes to TLS. There are a lot of API's depending upon TLS for confidentiality, integrity and authentication. TLS-O-MATIC.com provides a test bed for these." says Olle.
TLS-O-MATIC was launched at the #MoreCrypto Meetup in Stockholm yesterday as a joint presentation by Olle and Daniel Stenberg, Mozilla. Daniel is the developer of Curl and LibCurl. During the presentation, Daniel used Curl to run through the first ten tests.
All the scripts and configurations used to produce the tests are published on Github for review, forking and possible setup in internal labs. Edvina has a tradition of working with open standards and open source, so publishing the Tls-o-matic source on Github is a natural thing to do for us. We have already received the first bug report!
Go to the web site today and learn more about TLS!
Comments